Mass Times
Saturday at 4:00 p.m.
Sunday at 7:15, 9:00, and 11:00 a.m.
Monday-Friday at 8:15 a.m.
9520 W. Forest Home Avenue
Hales Corners, Wisconsin 53130
414-425-2174
Contact Us

Respect Life
Present Goals
Increase awareness of The Gospel of Life and how Catholics can make a difference in our anti-life culture.
Support parishioners in obtaining resources and participating in pro-active Respect Life initiatives.
Continue supporting Women's Support Center of Milwaukee
Women's Support Centers of Milwaukee

The Women's Support Centers of Milwaukee, Inc. provides pregnancy support and education. St. Mary Catholic Faith Community partners with them to support their efforts in a variety of ways.
Baby Bottle Campaign:

Empty baby bottles, to be taken home and filled with a monetary donation, can be picked up and returned at the Parish Office or Information Center. All proceeds are appreciated and carefully used by Women's Support Centers of Milwaukee, Inc.

Annual Parish Lenten Collection:

Baby items and donations are collected for Women's Support Centers of Milwaukee, Inc.

Christmas Circle of Love:

Requests from Women's Support Centers of Milwaukee, Inc. are submitted to St. Mary's annual Circle of Love Campaign. Parishioners can then choose an envelope from the tree, fulfill the request, and place items under the Christmas tree to be delivered to Women's Support Centers of Milwaukee, Inc.
Your involvement and support are crucial to our ongoing ability to care for these women and children. To get involved, learn more about the center and our partnership, and/or to schedule a tour, please contact a Respect Life Liaison.

Due to the number of women and children that come to the Center, there is an ongoing need for the following items:
New or Used Strollers (Double or Single)
Diapers Size 4, 5, 6
New or Gently Used Infant Car Seats (Must Not Be Expired)
Please contact Women's Support Center to arrange drop-off. Financial contributions can be made directly to Women's Support Center of Milwaukee, Inc. via the website link below.


Women's Support Center
Website
Facebook
Email : wcs1212@att.net
(414) 934-8888
2051 W. Wisconsin Avenue
Milwaukee, WI 53233
---
Prayer Opportunities

Friday Morning Prayer for Life
The Rosary and Divine Mercy Chaplet are prayed immediately following 8:15 a.m. Mass, in the Eucharistic Chapel.
40 Days for Life
Every Lent and Fall committee members invite the congregation to join in prayer, fasting, and peaceful vigil in front of Abortion Centers in Milwaukee.
Holy Hour for the Unborn
The fourth Wednesday of every month, 7:00-8:00 p.m., at St. John the Evangelist Catholic Church (8500 W. Coldspring Rd., Greenfield).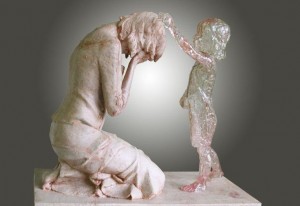 Lord of all life,
Hear our prayer today for our brothers and sisters who have lost
children to abortion.
Help us to understand the pain that is in their hearts, and to be a
living sign to them of your welcome, your mercy, and your
healing.
Help them to undergo with courage the process of grief and the
journey of healing.
Give them new strength, that even while they grievewhat they
have lost, they may look forward to all the good that you still
have in store for them.
Lord of healing and hope, give us all the forgiveness of our sins,
and the joy of your salvation.
We ask this in the name of Jesus the Lord.
Amen.
by Fr. Frank Pavone
---
Respect Life Month Initiatives

The U.S. Bishops have designated October as "Respect Life Month."
Gathering Space Display:

Committee members host information tables and a guest speaker after each mass one weekend in Oct.



Life Chain:

A three-hour event on "Respect Life Sunday," (the first Sunday in October), in which participants stand peacefully, prayerfully, and politely along a designated roadside (HYWY 100) as a witness against the shedding of innocent blood before God, our neighbors, the community, and our political leaders.



Spiritual Adoption:

A nine-month education and prayer project. Parishioners are invited to spiritually adopt an unknown baby who has recently been conceived and is in danger of abortion. Volunteers pray for their spiritually adopted baby and mother each day for nine months.



40 Days for Life:

A bi-annual national pro-life campaign to end abortion in America through prayer, fasting, and peaceful vigil, held during Lent and each fall coinciding with Respect Life Month. In Milwaukee alone, there have been over 500 families and their babies saved from abortion since 2010.



October White Ribbon Anti-Pornography Awareness:

A campaign to bring awareness of the harmful effects of pornography on our society and action that can be taken.

Anniversary of Roe v. Wade
January 22, 1972
Information on Archdiocesan activities and participation in the March for Life will be advertised in the bulletin/website.

Respect Life Presentations, Campaigns, and Speakers Events at St. Mary, cluster parishes, the Archdiocese, and the state level will be promoted in the bulletin/website.
---

Contact Us
Mary Forecki
Respect Life Liaison
(414) 529-9663
Email: maryforecki@hotmail.com
Eva Melenchuk
Respect Life Liaison
(414) 429-6245
Email: melenchuk@att.net
Chris Warner

Respect Life Liaison

(414) 425-0146
Email
: chrisawarner@yahoo.com
Pam Lownik

Director of Social Concerns & Outreach

(414) 425-2174, ext. 256
Email
: LownikP@stmaryhc.org