Mass Times
Saturday at 4:00 p.m.
Sunday at 7:30, 9:00, and 11:00 a.m.
Monday-Friday at 8:15 a.m.
9520 W. Forest Home Avenue
Hales Corners, Wisconsin 53130
414-425-2174
Contact Us

Scouting
Both Girl Scouts and Boy Scouts are strong programs offered at St. Mary Parish School. Scouting provides our youth with opportunities to learn about themselves, responsibility, community service, the great outdoors, and much more. Scouting is offered for girls in grades 5K through 8, and boys in grades 1 through 8.
Buddy Benches Earn Girl Scouts the Bronze Award
Our Girl Scouts worked hard to plan, research, and hold a variety of fundraisers over the course of several months, in an effort to bless the St. Mary Parish School community with Buddy Benches. For their hard work planning, fundraising, and implementation of the benches, our Girl Scouts earned the Bronze Award, one of the highest awards in Girl Scouting. On Thursday, March 16, 2023, the Girl Scouts hosted an unveiling and blessing ceremony for our new benches, which have now been installed on the playground.
What is a Buddy Bench?
Check out this read aloud of The Buddy Bench, by Patty Brozo, for more information.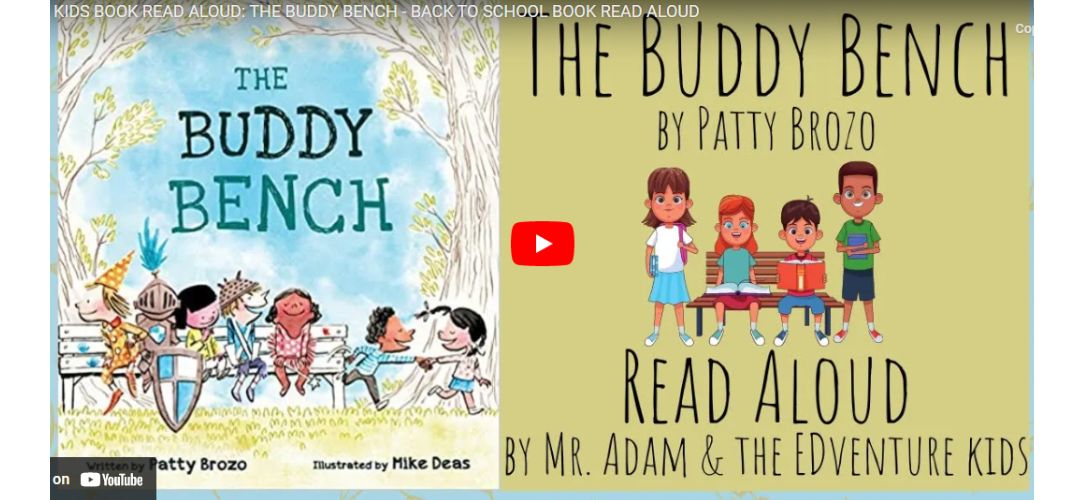 Check out our Scouts participating in a variety of activities: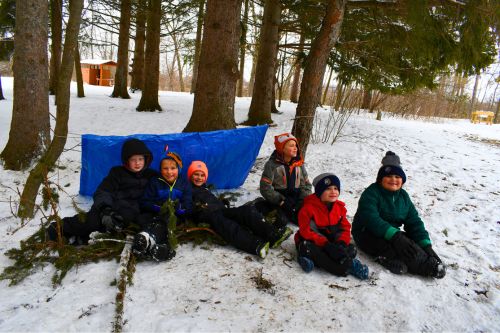 Cub Scout Father/Son Outing, 2023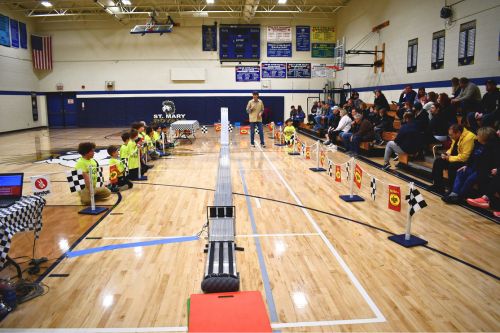 Boy Scouts Pinewood Derby, 2023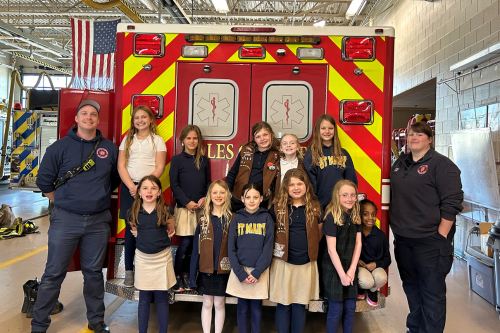 Girl Scouts Fire Department Visit, 2023