Mass Times
Saturday at 4:00 p.m.
Sunday at 7:30, 9:00, and 11:00 a.m.
Monday-Friday at 8:15 a.m.
9520 W. Forest Home Avenue
Hales Corners, Wisconsin 53130
414-425-2174
Contact Us

Parish Staff
Church Office: 414-425-2174
School Office: 414-425-3100
Individual phone extensions can be found below.
Fr. Brian Mason
Pastor
Fr. Brian grew up in Menomonee Falls. He graduated from Pius XI High School in Milwaukee and from Marquette University with a double major in history and philosophy. He attended St. Francis Seminary and was ordained a priest for the Archdiocese of Milwaukee on May 22, 1993. Since ordination, Fr. Brian has served at a number of parishes in Milwaukee, Waukesha, and Racine.

As a parish priest, Fr. Brian enjoys presiding at Eucharist and other sacramental celebrations, preaching, and teaching. Fr. Brian is also passionate about applying 12 step principles of recovery to his own life and to helping others to do the same. When not doing ministerial work, Fr. Brian enjoys cooking, gardening, getting together with family and friends, and playing with his Black Labrador, Molly.
Phone: 414-425-2174 x242 E-Mail: MasonB@stmaryhc.org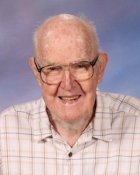 John Burns
Deacon
John was ordained in 1988. He served at St. Veronica prior to coming to St. Mary fifteen years ago. His ministry includes baptism instruction and baptisms, preaching, visiting hospitals and nursing homes, and funeral services.

He graduated from St. John Cathedral High School and entered a Steamfitter apprenticeship. He worked and taught in the trade until retirement twenty years ago.

He and his wife, Joanne, have been married 64 years and have four children, six grandchildren, and two great grandchildren.
Phone: 414-425-2174 E-Mail: BurnsJ@stmaryhc.org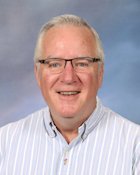 Bill Goulding
Deacon
Bill and his wife, Jeanne, have been members of St. Mary Catholic Faith Community since moving to Wisconsin in 1995. Bill has an M.S. in Speech-Language Pathology and his vocation is primarily focused on training and supporting therapists in Skilled Nursing Facilities. He attended St. Francis Seminary and was ordained as a Permanent Deacon in 2002. Besides doing preaching, baptisms, and weddings, Bill's ministries have included the RCIA program, Returning Catholics, Prison Ministry, and starting our "Gay and Straight in Christ" (GASIC) group.
Phone: 414-425-2174 E-Mail: bill.goulding@pacsconsulting.com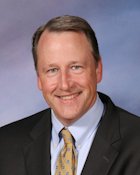 Daniel P. Hansen
Director of Administrative Services
Dan and his wife, Melissa, are members of St Mary Catholic Faith Community since 2007. They have three children; two are graduates of St. Mary Parish school and one is a current student. They are also passionate about the parish's Scouting Programs. After 26 years as a Commercial Banker, serving the needs of family-owned companies, he joined the St. Mary Parish Staff as Director of Administrative Services.

Dan is an alumnus of the University of Wisconsin - Madison School of Business and active with the Independent Business Association of Wisconsin.
Phone: 414-425-2174 x216 E-Mail: HansenD@stmaryhc.org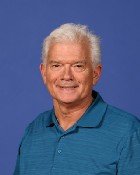 Daniel O'Connor
Director of Liturgy & Worship Director of Pastoral Care
Daniel is very proud of the liturgies at St. Mary. He enjoys the liturgical preparation that goes with the everyday challenges of a parish which has grown from 3,500 members to nearly 11,000 members during his time at the parish.

Daniel received his Bachelor of Music Education from Clarke-Loras Colleges in Dubuque, IA. In 1999 he completed coursework in choral conducting at the University of Wisconsin-Milwaukee. He earned his Master of Arts degree in Pastor Liturgy and Music, with an emphasis in Liturgy, from St. Josephs College Rensselaer, Indiana. Daniel is proud to have served as a board member of the National Pastoral Musician's Director of Music Ministries Division. He has previously served as a member of the Milwaukee Archdiocesan Liturgical Commission for Archbishop Dolan, as well as the liturgist and primary musician for the prestigious Dehon (Neumann) Institute held at Sacred Heart School of Theology.

Daniel's primary responsibilities are twofold: as Director of Worship and Director of Pastoral Care. As Director of Worship he is charged with the task of insuring a solid and wholesome experience in the prayer life of the Catholic Faith Community of St. Mary; to insure that the liturgical life of the parish is true to the expectations of the Second Vatican Council; providing full, activ,e and conscious participation of the assembly while upholding the core values of the parish. Equally as important of these tasks is his shared responsibilities with Fr. Brian, overseeing the Pastoral Care concerns of the parish; arranging for visits to the sick, communion calls, anointings, and outreach to the many homebound. With the rich history of longevity at St. Mary, Daniel has become very passionate about the people of St. Mary and knows many by name and by their family stories. He has grown into this role of Pastoral Care of the families and individuals dealing with all aspects of struggles that accompany the frailty of human life.

Daniel takes great pride and joy his two children and three grandchildren. While being a liturgist continues to be one of his passions he has now added the role of pastoral care to that list. In his spare time, he also enjoys traveling, owning and touring vintage homes, and gardening. And, the sun.
Phone: 414-425-2174 x240 E-Mail: OConnorDa@stmaryhc.org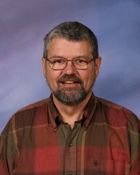 Anne Van Deusen
Director of Liturgical Music
Anne joined the St. Mary team as Director of Liturgical Music in the summer of 2017. Her involvement in church music spans over 35 years, beginning in 7th grade at her home parish when the main musician needed help covering all of the liturgies. She helped out regularly on weekends and even road her bicycle to church during the week to play for daily Mass. Once she got to Alverno College and joined the campus ministry team, she fell in love with serving the church as a musician. After college, she spent time as a music editor, church musician (both Catholic and Episcopal churches), and accompanist for anything and everything she could do. This led Anne to 12 years as a freelance musician, working with companies like the Florentine Opera, Skylight Music Theatre, professional and community theatres, colleges, high schools and elementary schools, and fostering her love for music directing, vocal coaching, and working with people of all ages.

Anne is thrilled to bring those years of experience and share her two greatest loves praising God through music and helping people discover gifts they dont know they have with the parishioners here. Music ministry is about connecting on a deeper level with our own spirituality and with the people in our faith community. Anne believes we all have gifts to offer, and she delights in exploring that with the people she serves.

Anne lives in Muskego with her husband, Jim, and their dog, Coda. In her spare time, she enjoys doing musical theatre, coaching actors and singers, crocheting, and hanging out with her family and friends.

Phone: 414-425-2174 x239 E-Mail: VanDeusenA@stmaryhc.org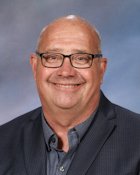 Jeff Kacala
Director of Catholic Formation
Jeff and his wife, Laura, returned to the Milwaukee area after spending 15 years in Northeast Wisconsin's Fox Valley. After graduation from Pulaski high school in Milwaukee, Jeff spent 30 years in the bowling industry as a pinsetter mechanic/lane installer. Soon after moving to the Fox Valley, he served as a parish catechist and began to discern a ministerial vocation. Jeff was commissioned through the Diocese of Green Bays Lay Ministry Formation Program in 2003 and received his Bachelor of Arts in Theology from Silver Lake College of the Holy Family in Manitowoc, Wisconsin. Jeff also serves as an Adjunct Program Director for Just5days mission experiences and as an author for Youth Ministry Access.

Jeff and Laura have four adult children and one grandchild who reside in the Milwaukee area, as well. They enjoy spending time with family and friends, volunteering, and exploring woodworking together.
Phone: 414-425-2174 x235 E-Mail: KacalaJ@stmaryhc.org
Rebecca Moczulewski
Disciple Apprentice Coordinator
Rebecca and her husband, Bob, have been New Berlin residents for more than twenty years. They have one daughter at New Berlin West and another at UW-Madison. Rebecca earned a Bachelor of Fine Arts degree with K-12 teaching certification from UW-Milwaukee and taught elementary art for seven years before their children were born. While staying at home to raise their daughters, Rebecca was very involved in Catholic formation and social justice ministries, with a particular focus on the issues of economic and racial justice. She continued to bring her core energies of sharing faith, Catholic Social Teaching, and art together through painting and social practice. Discerning a call to share Catholic faith with greater intentionality, she began graduate studies at Cardinal Stritch University and is nearing completion of a masters degree in theology. She enjoys reading, biking, walking, and spending time with her family.

Rebecca is eager to share her passion for art and service in Catholic Formation as the Disciple Apprentice Coordinator. She looks forward to learning from and collaborating with St. Mary's dynamic and welcoming community to deepen our relationship with a Loving God.
Phone: 414-425-2174 x241 E-Mail: MoczulewskiR@stmaryhc.org
Kecia Freschi
Education & Curriculum Specialist
As the Education and Curriculum Specialist in Catholic Formation, Kecias role is to enhance the cognitive learning aspects within the Catholic faith, develop age-appropriate content that engages and produces desired outcomes of knowledge, train and assist Catholic Formation team members in educational approaches, and nurture the centrality of Sunday Eucharist in the lives of all who encounter St. Mary Catholic Faith Community.

Kecia earned her BA in Liberal Studies with a state of California teaching credential and has teaching experience in the elementary grades. After moving to Wisconsin over a decade ago, ministry work sought Kecia out through her skilled talents, as well as her spiritual gift of encouragement, where her volunteer Formation ministry work led to being a part of a Childrens Ministry staff. To further her love of learning, Kecia earned her Certificate of Lay Ministry from Cardinal Stritch University St. Clare Center.

The educational piece in the Catholic Formation program must be engaging and enriching to promote further learning and the examination of thoughts & ideas. While Kecia believes knowing the roots of the Catholic faith is an important part of our religion and spirituality, she also understands that teaching the love of Jesus Christ with morals and values is just as important in developing the whole child, teen, adult, and family. She is honored and privileged to be among the St. Marys staff and community to help equip the lives of many to guide them in Jesus love and in their growth as disciples of Jesus Christ.
Phone: 414-425-2174 x249 E-Mail: FreschiK@stmaryhc.org
Pam Lownik
Director of Social Concerns & Outreach
Pam began her involvement in the Social Concerns ministry when she joined the Jubilee 2000 committee. Through that initiative, she became active in building the relationship between St. Mary and our sister parish in Latiboliere, Haiti. After eight years of active involvement in many parish outreach ministries, in July of 2008, Pam joined the staff as the part-time Director of Social Concerns & Outreach.

Pam received her BBA in Marketing and worked in medical sales and marketing for 18 years before retiring to become an almost full-time volunteer at the parish. Pam and her husband, Dave, have been parishioners since 1980 and have been active in many aspects of parish life. They have two adult children who grew up in this community and attended our parish school. Pam is passionate about parish social ministry. Her greatest reward is when a connection is made, with mutual respect and joy, between those who need help and those who can provide it.

"It is pure joy to work with this community of amazing disciples. When we open up our hearts to living as Eucharistic; people that are blessed, broken, and shared, God answers prayers through us."
Phone: 414-425-2174 x256 E-Mail: LownikP@stmaryhc.org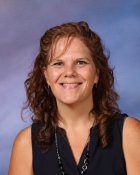 Vivian Roe
Parish Accountant
Vivian and husband Brian are proud to be part of the St. Mary Catholic Faith Community through the Parish School. Their sons, Elliot and Ethan, now attend Marquette University High School, while Sophia returns to middle school at St. Mary. Both Vivian and Brian are active with Home and School and coaching St. Mary volleyball and basketball teams.

With a life-long commitment to Catholic Education and Parish involvement, Vivian is thrilled with the opportunity to serve St. Mary as parish accountant. She is a St. Marys Academy graduate and has over 20 years of experience in accounting and finance in public and private firms, including St. Francis Bank and Marquette University.

They live in St. Francis, are members of Sacred Heart of Jesus parish, and can be found year-round helping out at parish and community events throughout Bay View and the south shore.
Phone: 414-425-2174 x221 E-Mail: RoeV@stmaryhc.org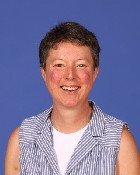 Lisa Fox
Parish Administrative Assistant
Lisa is thrilled to be here to serve/assist the St. Mary community. She comes to St. Mary with a lifelong presence in the Milwaukee area, having grown up in West Allis where she attended St. Aloysius Parish and grade school, followed by membership at St. Matthias Parish. Her degree in Architectural Engineering from MSOE led her into the design and project management fields, working primarily in the energy industry, focusing on energy efficiency.

Although an engineer and admitting to having a geeky side, she loves interacting with people and sharing stories/experiences. She treasures time spent with family, walks with her dog, Tater, gardening, and reading. She delights in getting to know all the wonderful parishioners of St. Mary and hopes she can make your day bright!
Phone: 414-425-2174 x220 E-Mail: FoxL@stmaryhc.org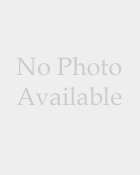 Anne Wycklendt
Parish Administrative Secretary and Bulletin Editor
Anne joined St. Mary Parish not knowing anything about it's extensive history or rich faith life. As she endeavors to accompany others on the journey, she has been drawn into a deeper relationship with the Parish and is blessed by the strength of the community. Her background is in art and graphic design. She is delighted to serve up front and behind the front lines as secretary and bulletin editor.
Phone: 414-425-2174 x250 E-Mail: WycklendtA@stmaryhc.org
Peggy Holmes
Financial Administrative Assistant
Peggy and her husband, Russ, have been parishioners since 1987. They have three adult children. She enjoys the parish spirit and working with the entire St. Mary community!

Her primary role is to support the parish finance department. Some of her duties include the recording of stewardship pledges and contributions, setting up and maintaining electronic payments, creation and distribution of monthly mailing of statements, and support of finances for school tuition.
Phone: 414-425-2174 x223 E-Mail: HolmesP@stmaryhc.org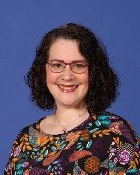 Jacque Kelnhofer
Administrative Assistant to Liturgy and Safe Environment Coordinator
Jacque is a former student of St. Mary and celebrated the sacraments of Reconciliation, Eucharist, and Marriage to her husband, Dave, as well as the sacraments of Baptism, Reconciliation, and Eucharist of her children, Grace and Connor, with this community. She and her family have been blessed to have been served to as members and to serve as ministers in a variety of roles within the parish. They have a passion for the community and its partners.

Jacque began consultant work with engaged couples as the Liturgy Coordinator in 2001. She joined the staff as part-time Administrative Assistant to Liturgy in 2008. In 2010, she assumed the responsibilities of the Coordinator of the Engaged Enrichment Program and became a full-time employee. Over the next several years, the positions evolved and duties shifted to meet the needs of the parish. In 2012, she assumed the role of Web Manager to support the growing use of the Parish website and social media. In 2015, she was asked to fulfill the role of Safe Environment Coordinator for the St. Mary campus.

Jacque currently serves as Administrative Assistant to Liturgy, Safe Environment Coordinator, Web Manager, Engaged Enrichment Ministry Coordinator, and Wedding Liturgy Coordinator.
Phone: 414-425-2174 x246 E-Mail: KelnhoferJ@stmaryhc.org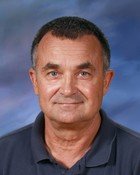 Tom Chojnacki
Maintenance Director
Phone: 414-425-2174 x243 E-Mail: ChojnackiT@stmaryhc.org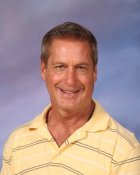 Jim Kotras
Building Grounds and Maintenance, Supervisor
Phone: 414-425-2174 E-Mail: KotrasJ@stmaryhc.org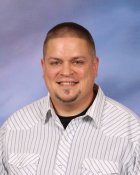 Jake Kotras
Building Grounds and Maintenance
Phone: 414-425-2174 E-Mail: KotrasJake@stmaryhc.org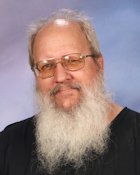 Paul Fisher
Building Grounds and Maintenance
Phone: 414-425-2174 x153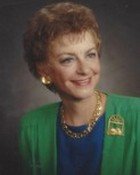 Sybil Grandeck
Archivist
Sybil serves as the St. Mary Archivist--a continuation of her duties while employed in the Parish Office some years ago. She researches inquiries from people interested in their families connection with St. Mary, usually commencing with a question if an ancestor is among the 1100+ burials in our historic cemetery; this leads to tracing families for generations and often finding formerly unknown connections. Among the major projects she initiated and maintains is the indexing of all available sacramentary records from 1844 to the present day and completing the index of our cemetery for the Archdiocese. She also serves as a Eucharistic Minister, weekday lector, an Information Center coordinator and staffer, parish office volunteer, festival worker, fish fry hostess, and prayer shawl minister among others. She especially enjoys spending time with her husband of 41+ wonderful years Michael Jedrzejewski, their cats, friends, raising Monarch butterflies, and gardening. She highly encourages you to see our Archive Case near the Communication Center for a very interesting chronicle of our wonderful Church.
Phone: 414-425-2174 E-Mail: SMCFCHCArchivist@aol.com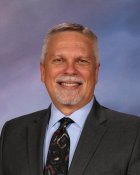 Mrs. Maria Schram
Principal
Welcome! I am delighted to continue my role as principal of St. Mary Parish School. I enjoy working with the faculty, staff, students, and families of this Exemplary parish school community. Together, we will maintain our status as one of the finest Catholic schools in the archdiocese by continuing to provide academic excellence enhanced with faith, compassion, and encouragement.

I earned my undergraduate teaching degree in Broad Field Social Studies from the University of Wisconsin-Eau Claire. After graduation, I was proud to instruct social studies at various archdiocesan schools. During this time, I began my pursuit of a Masters Degree in Educational Leadership and Director of Curriculum and Instruction from Cardinal Stritch University. Over the past 19 years, I have been blessed with the opportunity to lead three Catholic elementary schools and one Catholic high school. I am thrilled to utilize those positive experiences, along with my knowledge and compassion for education, to St. Mary Parish School.

The importance of family can never be underestimated. My greatest gift is the time I spend with my husband David and children, Nicholas and Phillip. Although our children are grown, we still make time to travel and get together in Door County.

Phone: 414-425-3100 x227 E-Mail: SchramM@stmaryhc.org
Mrs. Angelia Vogt
Director of Curriculum and Learning Support
Visit Web Site
It is my pleasure to continue my role as the Director of Curriculum and Learning Support. I am thrilled to work with the principal and staff to ensure we have a rigorous curriculum that serves all of our students needs.

Learning has always been a large part of my life. I first obtained my B.S. in Elementary Education from Alverno College. After graduation I taught in Milwaukee at a new charter school for a year. I soon relocated to the south side, where I became a 5th (1 year) and 3rd grade classroom teacher for eight years at General Mitchell Elementary School in Cudahy. It was then in 2012 that I began at St. Mary teaching 4th grade. In 2014 I received my M.A. in Administration and Curriculum. I look forward to continuing to learn and grow in the years ahead.

One of the best components of St. Mary is the community and our families. I am proud to say that St. Mary is the school in which my own two children, Ellieana and Mckenna, attend. I love that my husband, Chris, is able to volunteer and be a part of the school too. When not at work or school, we love hanging out together as a family around home or at the lake.

I look forward to working with all the families at St. Mary.

Phone: 414-425-3100 x316 E-Mail: vogta@stmaryhc.org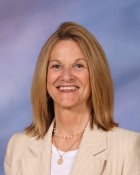 Mrs. Kim Jones
Administrative Secretary
I am excited to be part of the St. Mary Parish School Staff as the school's Administrative Secretary. I have been an avid volunteer for over 14 years and have been a parishioner for over 20 years. Both my daughters have attended St. Mary Parish School.

I have volunteered on many committees as a board member: Endowment, Home and School, Principal Advisory, Parish School Board. I have volunteered as a Girl Scout Leader, aid in the classroom, room mom, playground and lunch room duty, as well as office helper. I enjoyed every minute,
being able to be with the girls and work with some amazing families and staff.

My husband, Jeff, and I have two children: Jenna (21) and Julia (17). I enjoy attending the girls sporting events and activities they are involved in. I also enjoy baking, gardening and walking.
Phone: 414-425-3100 x225 E-Mail: JonesK@stmaryhc.org
Mrs. Mickie Mroczenski
Administrative Assistant
I am thrilled to continue my role as Administrative Assistant at St. Mary Parish School. I have been a parishioner for over 25 years and all 3 of my children have attended St. Mary School. I take pride in being part of a hard working, dedicated staff and having the pleasure to meet so many wonderful families and their children over the last 15+ years.

I am a graduate of the University Of Wisconsin LaCrosse with a BS degree in Recreation and a minor in Psychology.

Family and friends are extremely important to me, and I especially value the time spent with my husband Mo and 3 daughters, Katie, Courtney, and Makenzie. In addition, I enjoy traveling, reading, exercising, and shopping.
Phone: 414-425-3100 x228 E-Mail: MroczenskiM@stmaryhc.org