Mass Times
Saturday at 4:00 p.m.
Sunday at 7:30, 9:00, and 11:00 a.m.
Monday-Friday at 8:15 a.m.
9520 W. Forest Home Avenue
Hales Corners, Wisconsin 53130
414-425-2174
Contact Us

Alpha
Welcome to Alpha at St. Mary. Courses will begin again later this year. Feel free to look around the page and then check back for course dates and signup. Feel free to drop us an email and we will contact you as soon as course dates are set.
Life is full of questions.
What is the purpose of life?
What happens after death?
What about the real existence of God and the teachings of Jesus Christ?
If you have never been to church; may attend occassionally but feel you have never really understood the basics of the Christian faith; or simply want to continue your journey, Alpha is for you!
Best of all: Everyone is welcome!
Details . . .
Who: Adults 18 years of age and older.
When: Contact our office to find out the next course offering.
Where: St. Mary Catholic Faith Community
9520 W. Forest Home Ave.
Hales Corners, WI 53130
Cost: FREE
Have questions? Check out the Frequently Asked Questions resource or contact us to learn more about this amazing opportunity.
---

One of the great things about Alpha is that people from all walks of life come to Alpha to build community, listen, and share as much or as little as they like.
Click HERE to view additional Alpha Stories.
Videos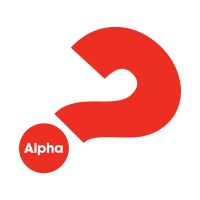 ---
Contact Us


Jeff Kacala
Email: Kacalaj@stmaryhc.org
(414) 425-2174 Ext 235