Mass Times
Saturday at 4:00 p.m.
Sunday at 7:15, 9:00, and 11:00 a.m.
Monday-Friday at 8:15 a.m.
9520 W. Forest Home Avenue
Hales Corners, Wisconsin 53130
414-425-2174
Contact Us

Grades 9-10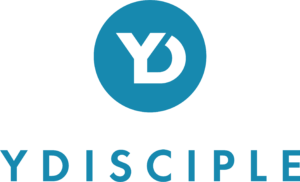 Welcome to student formation at St. Mary! High school students gather on select Sunday evenings to explore what life as a Disciple of Jesus Christ looks like in the world today.
St Mary uses unique small discipleship groups that help students to explore, choose, and grow in their relationship with Jesus Christ. Our approach is called YDisciple and offers a mix of teaching, prayer, and fellowship. Students also explore using their unique gifts in serving one another and the greater community.
Many of our student disciples choose to enroll in the opportunity to prepare to celebrate the Sacrament of Confirmation in their junior year of high school. Please contact us if you have any questions or need additional information.
Contact Us


Kecia Freschi
Education & Curriculum Specialist
Email: FreschiK@stmaryhc.org
(414) 425-2174, ext. 249