Mass Times
Saturday at 4:00 p.m.
Sunday at 7:30, 9:00, and 11:00 a.m.
Monday-Friday at 8:15 a.m.
9520 W. Forest Home Avenue
Hales Corners, Wisconsin 53130
414-425-2174
Contact Us

Social Concerns & Outreach
News & Needs
Serve365
Serving each other in the wake of the CoVID19 pandemic
My heart and prayers go out to all of you. We are living with uncertainty, sometimes confident and sometimes scared. I know God is good and with us.
Please feel free to contact me with any news or needs! May God keep you safe, and bless you and yours.
Pam Lownik
Director of Social Concerns & Outreach
Email: LownikP@stmaryhc.org
(414) 425-2174, ext. 256
---
Prayer
O Christ Jesus,
When all is darkness
And we feel our weakness and helplessness,
Give us the sense of Your Presence,
Your love, and Your strength.
Help us to have perfect trust
In Your protecting love
And strengthening power,
So that nothing may frighten or worry us,
For, living close to You,
We shall see Your Hand,
Your Purpose, Your Will through all things.
—St. Ignatius of Loyola (receive these prayers daily at JesuitPrayer.org)
In the pursuit of peace and justice,
we strive to be the compassion
of Christ
as we advocate for and minister to
those in need.

Mission Statement
---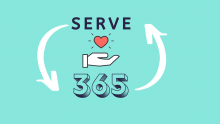 Thanks for your interest
and your witness.
---


Contact Us
Pam Lownik
Director of Social Concerns & Outreach
(414) 425-2174, ext. 256
Email: LownikP@stmaryhc.org