Mass Times
Saturday at 4:00 p.m.
Sunday at 7:15, 9:00, and 11:00 a.m.
Monday-Friday at 8:15 a.m.
9520 W. Forest Home Avenue
Hales Corners, Wisconsin 53130
414-425-2174
Contact Us

Social Concerns & Outreach

News & Needs
Welcome Back
Welcome back to church (virtually also if underlying health issues or people in your life to care for keep you safer at home). Mask wearing and social distancing feel awkward for sure, but as Catholics we embrace dignity of life for all and have a "preferential option for the poor," so we do what we can to make sure all can come back as safely as possible. Our students are out on the playground daily and Parish life is infused with the Holy Spirit as we support each other and those in need. Thanks so much for your witness and faith as disciples of Jesus Christ. If you need anything please reach out to me!
Heartfelt Thanks
Thank you for your generous support of our food pantry and ministry partners throughout the pandemic. We have been able to fill each and every request for food, order hand sanitizer and laundry detergent for our partners, supply bag lunches, and much more. Our relationships remain strong. We supported Latiboliere, Haiti (our sister parish) with resources for handwashing stations and masks when the children returned to school in August. We also bought food for the school lunch program in September, while continuing to support the clinic and teachers.
THANK YOU SO MUCH!
Pax,
Pam
---
Respect Life Update
October is Respect Life Month: Live the Gospel of Life
Twenty-five years ago, Pope St. John Paul II wrote that the Gospel of life is at the heart of Jesus' saving message to the world (Evangelium vitae 1). In taking on human flesh, dwelling among us, and sacrificing his very life for our redemption, Christ reveals the profound dignity of every human person. This God-given dignity does not change with our stage of life, abilities, level of independence, or any other varying circumstance.
In this encyclical, Pope St. John Paul II recognizes the full range of threats against human life, from poverty and malnutrition to murder and war. He places particular emphasis, however, on threats to life at its beginning and end— precisely when it is most in need of protection. In modern times, children in their mothers' wombs and those approaching the end of their lives are certainly among the 'least of these' in our world's estimation. Practices such as abortion and assisted suicide tragically reject the truth that human life is always to be cherished and defended with loving concern.
As the Church celebrates the 25th anniversary of Pope St. John Paul II's prophetic encyclical, let us reflect on how we personally live out the Gospel: Do I talk about and act towards others as I would talk about and treat Jesus himself ? Do I inform myself of the Church's teachings and engage in the civic arena as first a follower of Christ? Do I support and advocate for laws and policies that protect and defend human life? Do I help pregnant and parenting mothers in need? Am I ready to support a loved one nearing death?
Excerpt taken from USCCB reflection document Live the Gospel of Life, 2020

The St. Mary Respect Life Committee will share four separate articles regarding our focus and activities in each of the October bulletins.
Do you have questions or want to know how you can be involved?
Contact
Chris Warner
Email: chrisawarner@yahoo.com
(414) 425-0146

Additional Information and Resources: Respect Life
---
Ideas on how to engage in outreach during this unique time?
During a pandemic, which imposes mask-wearing and social distancing on all of us, are you searching for meaningful ways to engage in the work of Parish Outreach?
I am not sure about you, but I prefer a list of options so I am able to pick the one/s that is/are most doable for me. We are all in different places in our lives. Whether you are a working-from-home mom of school-age children or a grandparent not able to see your grandchildren, St. Mary would like to offer you a list of possible opportunities for this time of distancing.
Two disclaimers:
1) This list is by no means exhaustive.
2) This list is not meant to be intimidating or overwhelming; rather, it is intended to give you options. Pick something that interests you.
As always, feel free to reach out to me with your own ideas.
Educate Yourself
Take this time to educate yourself. While it's difficult to express in-person solidarity with those who are poor or those being treated unjustly, now is the perfect time to educate yourself about the root causes of an issue you are interested in/passionate about. If you have an interest in contributing to the anti-racism movement, use this time to read books on racism written by people of color, register for webinars, or take the Ignatian 21-day Racial Equity Challenge, accompanied by others at St Mary. See below for details on these programs.
If you're interested in hunger or poverty, learn about issues in your community that are affecting the people who frequent the shelter or food pantry where you typically serve. Use this time to find out what is most helpful to people in your community so that you're better prepared to be in solidarity when distancing guidelines have been reduced.
If you are passionate about Respect Life issues, participate in any of our upcoming Respect Life Initiatives in the month of October, or connect to our stop sex trafficking sub-committee. (Contact Pam if you are interested.)
Please view this google site for details on ongoing St Mary offerings on racial equity and Justice: https://sites.google.com/stmaryhc.org/i-have-a-dream/events
Get to Know Your Representatives
If you haven't already done so, get to know your Congresspersons/Congressional staff members. Now is a great time to join an advocacy team or to pull together a small group of friends to form a team. Define the top 2-3 issues your team will take on, give your team a name, and then set up a Zoom call with your state or federal legislators. Not only is there strength and support in numbers, but you'll have a better chance of visiting with your Congressperson rather than his/her staff, although visiting with staff can be effective too! Remember, your legislators work for you, not the other way around.
Be Prepared to Cast Your Vote
Do your own political homework leading into the election. It's disturbing how often I hear people repeating political talking points from partisan news sources. (I'm talking about both Fox News and MSNBC!) For example, if you claim undocumented immigrants are taking jobs away from U.S. citizens, then you should be able to give practical examples of where and how that is happening. If you claim that racism is embedded in our political and economic systems, then you should be able to define racism and give examples of how this is true.
Circle of Love
Participate in the Virtual Circle of Love this year. We, unfortunately, cannot do in-person collections or encounters with our ministry partners during a pandemic. That said, we will keep our connections strong with the people we serve through our traditional Christmas giving program.
Additional Information and Resources: Circle of Love
Support Our Partners
Contribute to our partners who are making a difference. Although we won't' have traditional collections this year, we are still actively supporting our ministry partners. We will maintain an updated list of needs for our food pantry and other partners on the "Serve 365-News and Needs" page of our website. We are happy to accept your donations and connect them to the places where they are needed the most. Simply call Pam Lownik to arrange a drop off time (We cannot accept donations in the Church during weekend Masses until further notice).
Sprinkle Kindness Like Confetti
Last, but certainly not least, do all the above with an attitude of kindness and decency. It's the only way we'll be able to build a bridge across our vast political and cultural chasm. Like the well-known song by Fr. Peter Scholtes says, "They'll know we are Christians by our love" – not our hate.
Yes, indeed:
By this everyone will know that you are my disciples; if you love one another. John 13:35
---
St. Mary Ministry Partner Contact Information & Needs
Pathfinders
4200 North Holton Street, Suite 400
Milwaukee, WI. 53212
Lauren Domski
Volunteer and Community Engagement Coordinator
Email: ldomski@parhfindersmke.org
(414) 988-6870
Mobile (651) 894-4353
Needs:
25 brown bag lunches per day
an additional 25 would be sent out with the street beat teams in the evening

Repairers of the Breach
1335 West Vliet
Milwaukee, WI 53205
Pastor James West
Executive Director
Email: jameswest@repairers.org
(414) 302-0711
Needs:
hand sanitizer
any food in prepackaged individual servings (granola bars)
Nia Imani Family
1353 North 25th Street
Milwaukee, WI 53205
Belinda Pittman
Executive Director
Email: pbelinda30@yahoo.com
(414) 933-1633
Needs:
Gift cards to Walmart
Gift cards to Walgreens
cleaning supplies
Women's Support Centers of Milwaukee
2051 West Wisconsin Avenue
Milwaukee, WI 53233

Mary Lee Stephens
Executive Director
(414) 934-8888
Franciscan Peacemakers
3333 West Lisbon Avenue
Milwaukee, WI 53208
Needs:
Layette items
Gift cards to Walmart
Diapers(sizes NB, 4, 5, 6 and pull-ups)
Steve Przedpelski
Executive Director
Email: sprzedpel@gmail.com
(414) 562-4780
---
Educate Yourself Opportunity Details
All Meetings will take place via Zoom. Please register for any offering by contacting Pam Lownik. She will answer your questions and get your contact information for the meetings you would like to participate in. A Zoom link will be sent out after registration.
Pray for Racial Equity
Every 4th Monday at Noon. We will be utilizing the same prayer that is said at St. John's Cathedral in solidarity with Milwaukee Black Catholics.
In the pursuit of peace and justice,
we strive to be the compassion
of Christ
as we advocate for and minister to
those in need.

Mission Statement
---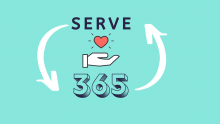 Thanks for your interest
and your witness.
---


Contact Us
Pam Lownik
Director of Social Concerns & Outreach
(414) 425-2174, ext. 256
mobile - (414) 412-9514
Email: LownikP@stmaryhc.org