Mass Times
Saturday at 4:00 p.m.
Sunday at 7:30, 9:00, and 11:00 a.m.
Monday-Friday at 8:15 a.m.
9520 W. Forest Home Avenue
Hales Corners, Wisconsin 53130
414-425-2174
Contact Us

Social Concerns & Outreach
News & Needs
Serve365
Featured Opportunities
You Choose!
Start out the New Year by arranging a service activity for yourself, your family and/or friends. We need help cooking (i.e. organize a chilli dump), serving (here at St. Mary and at our meal sites), delivering donations, and with special projects for our ministry partners. We can customize activities to fit your schedule.
To explore these opportunities...
Pam Lownik
Director of Social Concerns & Outreach
Email: LownikP@stmaryhc.org
(414) 425-2174, ext. 256
---
Respect Life
Day of Prayer for the Legal Protection of Unborn Children

When: January 22, 2020
As individuals, we are called to observe this day through the penitential practices of prayer, fasting and/or almsgiving.
On January 22, 1973, the Supreme Court legalized abortion throughout the United States in its companion decisions Roe v. Wade and Doe v. Bolton. Since that time, millions of children have lost their lives and millions of women and families have been wounded by abortion.
The General Instruction of the Roman Missal (GIRM), no. 373, designates January 22 as a particular day of prayer and penance, called the "Day of Prayer for the Legal Protection of Unborn Children." The Church directs:

In all the Dioceses of the United States of America, January 22 (or January 23, when January 22 falls on a Sunday) shall be observed as a particular day of prayer for the full restoration of the legal guarantee of the right to life and of penance for violations to the dignity of the human person committed through acts of abortion.
(The Archbishop will be celebrating the Archdiocesan-wide Respect Life Mass at St. Charles Parish in Hartland on Wednesday, January 22nd at 7:00 p.m. Rosary will be prayed before the Mass at 6:30 p.m.)
At St. Mary, the Respect Life Committee seeks to raise parishioner awareness and involvement by:
having a display in the Gathering Space January 18/19 before and after all Masses. The display will prominently feature the glass sculpture titled " Mercy and Forgiveness."
having Baby Bottle donations available. These will support our ministry partner, the Women's Support Center. View Flyer
encouraging participation in the USCCB-sponsored nationwide novena called "9 Days for Life" (9daysforlife.com). Each day for nine days, a different intention is featured, accompanied by a short reflection, suggested actions, and related information as we pray for the respect and protection of every human life. The novena will take place Tuesday, January 21 through Wednesday, January 29.
encouraging viewing of Unplanned. View Flyer
---
Souper Bowl Sunday
A St. Mary Tradition
Our annual "Souper Bowl" outreach to help provide warm soup for Repairers of the Breach, a key ministry partner, will be held on Super Bowl Weekend, February 1/2.
We need Large cans of Chicken Soup, Beef Soup, and Beef Stew. Big batches of soup are made for both daily lunches and on nights when Repairers opens the doors as a warming room (when the temperature drops below 20 degrees).
The warming room offers the opportunity to engage individuals who don't routinely seek shelter. These individuals are offered a warm bowl of soup, along with resources and health care. These encounters are life-changing and sometimes life-saving.
Winter is rough without shelter. Sharing a can of soup makes a huge difference.
No time to shop? Financial donations are welcome. Please write checks payable to "Repairers of the Breach." Be a "Repairer" through prayer and help as you are able. Thanks for your support.
Do you have a question about the Souper Bowl Ministry?
Debbie Kessenich
(414) 378-5370
---
Sex Trafficking
Counteract Trafficking
January is National Human Trafficking Awareness Month. Our active ministry team works to counteract trafficking. Our goal is to inform all our staff, students, parents, and parishioners about what they can do to protect all children, youth, and adults. We urge you to read the excellent information on our webpage for pertinent facts and suggestions for the prevention of this evil abuse. Click to Learn More
We are very fortunate that we have the numerous segments within our parish and school community that are active and strong in their Catholic faith life. By bonding and working together, we are very capable of curtailing human trafficking within our community.
We are working to bring members of the Franciscan Peacemakers to our parish the Lenten weekend of March 28-29th. We want you to meet the individuals who are survivors, volunteers, staff, and board members who participate in ways to provide assistance to survivors as they try to heal.
Please keep our subcommittee members in your prayers. Our meetings to counteract specifically sex-trafficking are open meetings. Dates, times, and room locations are published in our Parish Bulletin. We welcome your participation and input!
Questions and Suggestions
Joyce Roesler
Sex Trafficking Ministry Chairperson
Email: jhroesler1@wi.rr.com
(414) 763-2675
---
Upcoming Events of Note
Date: Thursday, January 23
Time: 6:30-8:30 p.m.
Cost: This event is free, however, RSVP is kindly requested for planning purposes. RSVP Now!
This is the final of the five-part series of the Milwaukee Turners' program Confronting Mass Incarceration (CMI) - Rethinking Justice and Incarceration in Wisconsin, which began in November of 2019.

In collaboration with ACLU-WI, Wisconsin Justice Initiative (WJI), Marquette University, UWM, MSOE, and MATC have worked together at organizing this groundbreaking series aimed at moving the community conversation forward on confronting the broken criminal justice system in Wisconsin.
Thursday, January 23: Reentry: Ready or Not
Hosted at Turner Hall Ballroom


(1040 Vel R. Phillips Ave., Milwaukee)
View the Series Flyer for more information.
In the pursuit of peace and justice,
we strive to be the compassion
of Christ
as we advocate for and minister to
those in need.

Mission Statement
---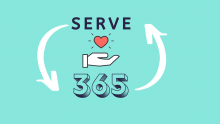 Thanks for your interest
and your witness.
---


Contact Us
Pam Lownik
Director of Social Concerns & Outreach
(414) 425-2174, ext. 256
Email: LownikP@stmaryhc.org