Mass Times
Saturday at 4:00 p.m.
Sunday at 7:30, 9:00, and 11:00 a.m.
Monday-Friday at 8:15 a.m.
9520 W. Forest Home Avenue
Hales Corners, Wisconsin 53130
414-425-2174
Contact Us

Social Concerns & Outreach
News & Needs
Serve365
Featured Opportunities
You Choose!
Start out the New Year by arranging a service activity for yourself, your family and/or friends. We need help cooking (i.e. organize a chili dump), serving (here at St. Mary and at our meal sites), delivering donations, and with special projects for our ministry partners. We can customize activities to fit your schedule.
To explore these opportunities...
Pam Lownik
Director of Social Concerns & Outreach
Email: LownikP@stmaryhc.org
(414) 425-2174, ext. 256
---
Repairers of the Breach
Thanks to all who contributed to our Souper Bowl Sunday Ministry!
Thank you for your loving generosity and support of our Souper Bowl initiative benefiting Repairers of the Breach. The soup and financial contributions will help the Repairers support many homeless individuals, many who are working hard to move their lives forward.
Your generosity helps to provide warmth and comfort to many seeking shelter from the elements and the hardships of life during these harsh winter months.
We are deeply grateful.
Many Blessings,
Debbie Kessenich
If you would like to help at Repairers please contact Pam Lownik.
Email: lownikp@stmaryhc.org
---
Blood Drive
Save the date!
Date: March 1, 2020
Time: 8:00 a.m. - 12:30 p.m.
Place: St. Mary Cafeteria
Register Online Now! or call (877) 232-4376
appointments recommended
---
LENT 2020
A Time of Prayer, Fasting and Almsgiving
Lent is fast approaching. Here is the list of items we are requesting for our ministry partners as part of our traditional almsgiving. Opportunities to get involved with each ministry will be highlighted weekly. Consider offering prayer and hands-on service this Lent. Jesus calls us to LOVE the stranger in our midst. Come and see and you will grow by experiencing the faith, hope, and love of the people being accompanied by our partners.
In keeping with our Parish Mission of "Experiencing More in your Friendship with God and Others," please consider supporting our ministry partners, each week of Lent, as they continue to accompany those who need us the most.
PATHFINDERS – February 29/ March 1
Providing at-risk and homeless youth with a safe and stable environment and services
cereal
deodorant (full size)
juice boxes (100% juice)
Mac n' Cheese,
peanut butter
ramen noodles
REPAIRERS OF THE BREACH - March 7/8
Providing homeless adults, a daytime shelter and resource center
deodorant
new men's & women's underwear and socks
oatmeal -individual packets
paper products
NIA IMANI FAMILY - March 14/15
Providing housing and programs to foster independent living for young mothers and their children
bleach & cleaning supplies
disposable diapers: sizes 4-6
garbage bags -sizes 13 to 30 gallon
laundry detergent
paper towels
toilet paper
WOMEN'S SUPPORT CENTER - March 21/22
Supporting women and their families through their crisis pregnancies and early years of parenting
baby clothing
baby socks
baby wash
disposable diapers: size Newborn, 4, 5, 6
onesies: size 0 to 12 months
receiving blankets
sleepers
FRANCISCAN PEACEMAKERS - March 28/29
Collaborating to educate and prevent sex-trafficking, as well as assist victims and survivors
$25 Speedway gas cards available from Scrip
coffee
heathy snack bars
paper towels
soup
toilet paper
LA CAUSA - April 4/5
Providing a crisis nursery and respite center for children and families
baby food
baby soap and lotion
children's socks and underwear
crib sheets
disposable diapers -sizes 0 -6 and Pull-Ups
Gerbers Soothe baby formula
Checks should be made payable to the specific organization.
In the pursuit of peace and justice,
we strive to be the compassion
of Christ
as we advocate for and minister to
those in need.

Mission Statement
---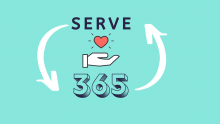 Thanks for your interest
and your witness.
---


Contact Us
Pam Lownik
Director of Social Concerns & Outreach
(414) 425-2174, ext. 256
Email: LownikP@stmaryhc.org