Mass Times
Saturday at 4:00 p.m.
Sunday at 7:15, 9:00, and 11:00 a.m.
Monday-Friday at 8:15 a.m.
9520 W. Forest Home Avenue
Hales Corners, Wisconsin 53130
414-425-2174
Contact Us

Royal Affair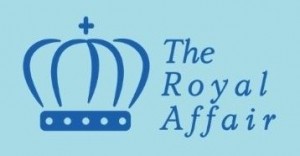 The Royal Affair is an annual fundraiser for our community. It is typically a celebration dinner with both silent and paddle-raise live auctions and raffles. As you know, 2020 and 2021 are anything but typical, so we've made some adjustments!
Royal Affair 2021 will consist of Class Parties, Fund a Need, the Golden Ticket Raffle, and the ever-popular Road Rally! Please click the links for more information on these items.
We also have a second, big change: All proceeds from The Royal Affair will benefit the school operating budget with the goal of helping to support the quality education at our much-adored school - with the exception of the Fund A Need, which funds a single, specific need. Prior to this momentous change, The Royal Affair would benefit our St. Mary Endowment, which supports the operations of both the school and parish. We are grateful for the direction and support that the Endowment Fund Committee has offered the Royal Affair Committee over the years, and are excited to see how this fundraiser will continue to positively impact our community and school.
If you would like to find out more about the Royal Affair, are interested in volunteering on the committee, or would like to make a donation, please contact the event Chair.