"Celebrating spiritual
growth while providing
academic excellence in a
Christ-centered environment"

9553 W. Edgerton Avenue

Hales Corners, Wisconsin 53130

414-425-3100 office

About Us Contact Us



2019-2020 General Information - Tuition and Fees
St. Mary Parish School is a tuition-based program. The school is operated by St. Mary Parish as an investment in the Catholic education of our young people. Each student is charged a tuition rate we believe is competitive and reasonable for the education the school offers. Through the generosity of many in the parish, school families that are active, registered parish members benefit from a significant tuition reduction in tuition that is nearly half of the cost of tuition. Please see the Tuition Policy for further details.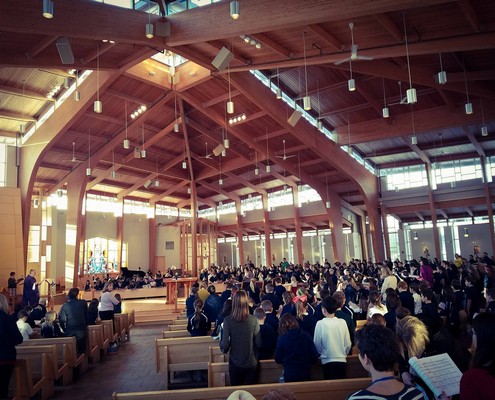 Tuition Payments Options
Tuition must be paid in full by July 1, 2019 (pay in Parish Office or using efunds for School)
Families must sign-up for the SMART Tuition Program (monthly payment plan)
Apply for Tuition Assistance
Families failing to comply with one of the previous options may run the risk of losing their child's enrollment status.
Policy is effective 11/14/07