"Celebrating spiritual
growth while providing
academic excellence in a
Christ-centered environment"

9553 W. Edgerton Avenue

Hales Corners, Wisconsin 53130

414-425-3100 office

About Us Contact Us



Home and School Overview
The Home and School is 100% a parent volunteer organization. "The strength of a school is not found in how many kids show up in class, but in how many parents attend the school's activities!" H&S is a wonderful opportunity for you to volunteer and give back to the school. We hope you will embrace your call to be a part of Home and School to show support for the kids!
The purpose of the Home and School is to support our school's commitment to our mission statement through:
fundraising efforts
teacher appreciation
student programs
foster communications between the school and home
Fundraising
We have several fundraisers each year to support our activites.
Magazine Sale (November)
Walk-A-Thon at Petit Center (January timeframe)
Getting Moving Week
Box Tops for Education (on-going)
Restaurant of the Month
Used Uniform Sale
Scholastic Book Fair
St. Mary's Bully Defense Program
Home and School sponsors a Bully Defense Program designed and taught by the Chosun Black Belt Academy of Tae Kwon Do.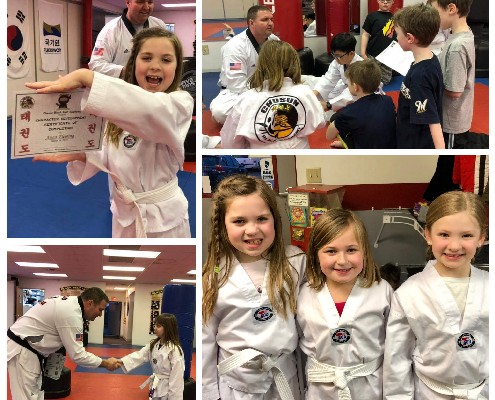 Get Moving Week Results
St. Mary's Home & School put the FUN in fundraising with Get Moving Week in April 2019 featuring daily recess activities, a Change Challenge between grades and raised over $9,000! The teachers, staff, students and volunteers had a great time and are already saving coins for next year!
Thank you to Home and School members Vivian Roe, Kelley Legler and playground supervisors who assisted with the daily lunch recess activities and all the parents / teachers and staff that volunteered to get the children moving!

6th Grade came out on TOP as the 1st place winners for the Change It Up Challenge, becoming the future contenders of the Adults vs Kids Kickball Game in June with 4th and 5K as runners up winning an ice cream social party! All the money raised for the Jump-A-Thon and Change Challenge goes towards Home & School that assists with curriculum funding, social activities for the kids (Bowling, Dances) and more!

Activites We Sponsor
There are a lot of behind the scenes activites that go on at our school. We are very fortunate we have volunteers to help with these extra things in our Home & School!
Sunshine Committee
Teacher Appreciation Week
Speakers
Catholic Schools Week

Muffins with Mom
Doughnuts with Dad
All-School Dance

Room Parents
Grandparent's Day
Winter Carnival
Ice Cream Social (May)
Halloween Dance
8th Grade Dance/Reception
Teacher Development
End of year Field Day
Buddy Program
Family Halloween Dance
Home and School is sponsoring a Family Halloween Costume Fun Dance on Friday, October 25 from 6 - 8:30 pm. Click on the links below for the Registration Form and to sign up to help.
Having fun at the Halloween Dance sponsored by Home and School: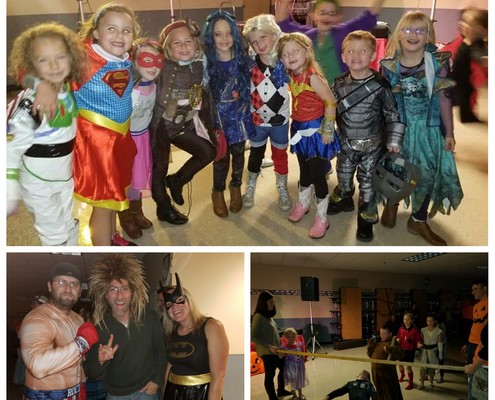 President: Vivian Roe
vivian@thereyouhaveit-v.com
414-412-7566
All Parents Invited:
HandS Holiday Happy Hour
December 19, 7-9pm
Get Moving Week:
Flyers
Resources
Calendars
Minutes