"Celebrating spiritual
growth while providing
academic excellence in a
Christ-centered environment"

9553 W. Edgerton Avenue

Hales Corners, Wisconsin 53130

414-425-3100 office

About Us Contact Us



After School Care Overview
St. Mary Parish School offers a Before, Extended and After School Program for students requiring care during non-school hours. The program will be open Monday through Friday and will run the length of the school year. For a complete list of fees and policies, please contact the school office.
For the After School Program, each afternoon will start off with a snack that we provide. If your child will be staying late, we ask that you send an additional snack. Children will then have several options as to how they want to spend their afternoon. There is a quiet room for those who wish to do their homework, board games, puzzles, art supplies, Chromebooks, outside time, and a craft on Tuesdays and Thursdays.
We look forward to making your child's afternoon fun and educational.
Questions?
Feel free to call the school with any questions regarding this unique program. Questions and information can be obtained by contacting the school office at 414-425-3100.
After School Care Phone Number, 2:40 p.m. - 5:45 p.m.
414-425-3100 x320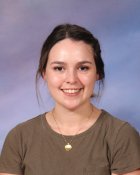 Mrs. Nancy Mathews
After School Care Assistant
Flyers
Forms