"Celebrating spiritual
growth while providing
academic excellence in a
Christ-centered environment"

9553 W. Edgerton Avenue

Hales Corners, Wisconsin 53130

414-425-3100 office

About Us Contact Us



Lunch Program
Hot Lunch Program:
St. Mary Parish School offers a healthy, nutritious, and balanced (protein, fruit and/or vegetable, carbohydrate) hot lunch daily.
All meals professionally prepared on site in our kitchen.
Numerous fruits and vegetables are offered weekly.
Limited processed foods.
Lenten requirements are followed through Lent.
Hot Lunch Offering:
Parents are notified of what is being served for lunch on a monthly basis via the Monthly Activity/Lunch Calendar, allowing students and their parents to plan for days that they would prefer hot lunch. A nutrition bar of veggies, fruit, or salad, is included with the meal and offered daily. Pizza will be the hot lunch item every Friday. Changes to the hot lunch menu occur on a limited basis.
Additional Lunch Offering:
In addition to the item on the hot lunch menu, every day students will have a couple of other options:
A Newton Meal (Yogurt, graham cracker, string cheese, muffin and milk).

A Deli sub

Ham: Monday and Wednesday
Turkey: Tuesday and Thursday
Club: Friday

Caesar salad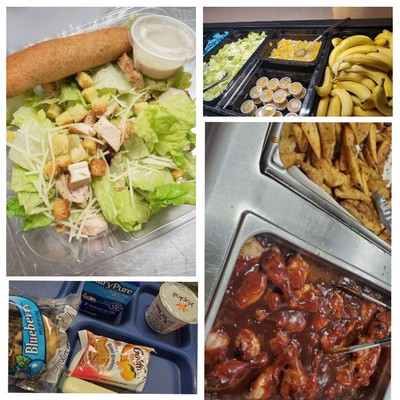 Hot Lunch and Milk Costs:
Lunch and milk money may be turned into the school office at anytime. Families are encouraged to submit one payment for all children. Checks should be made payable to: St. Mary Parish School.
When the account balance is low, either a text and/or an email notice will be sent. Each student is given a lunch card. Students intentionally destroying their card will be charged a $5 replacement cost.
Lunch includes milk.
| | |
| --- | --- |
| Student Lunch 3K - 8th | $3.65 per day |
| Adult Lunch | $3.65 per day |
| Seconds (Hot Lunch Menu only) | $1.00 |
| Milk | $ .40 |
Please note:
Shared lunches are not allowed.
Parents are not allowed to bring fast food to the cafeteria for their child/ren.
Revised 08/2019
Flyers
Calendars
Lunch provided by A'viands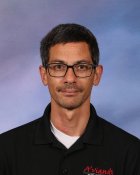 Matt Acompanado
School Kitchen Manager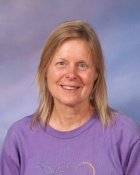 Karen Roeder
Food Service Assistant