"Celebrating spiritual
growth while providing
academic excellence in a
Christ-centered environment"

9553 W. Edgerton Avenue

Hales Corners, Wisconsin 53130

414-425-3100 office

About Us Contact Us
Music Program

"The aim and final end of music should be none other than the glory of God and the refreshment of the soul."
~Johann Sebastian Bach
Objective of the Music Program:
Students will learn music vocabulary, staff literacy skills and performance skills through singing, instrumental and movement activities.
4K attends music 30 minutes per week
5K – 5th attends music for two 45 minute classes per week
Middle School attends music 45 minutes per week
Curricular Goals by Level:
Primary (Grades K-2): Students are taught basic singing, rhythmic and notation skills. The main goal is to nurture pre-staff literacy so that they are ready to make the step toward reading vocal and instrumental music.
Intermediate (Grades 3-5): Students build on the melodic and rhythmic principles of music. Our primary focus is on staff literacy.
Middle School (Grades 6-8): Students continue to nurture their melodic, harmonic and analytical skills through hands-on ukulele, guitar and composition units.
Special Activities by Grade Level:
| | |
| --- | --- |
| 5K | Musical Opposites; Troll Unit; Carnival of the Animals; Christmas and Graduation programs |
| 1st Grade | Music Street; World Music; Peter and the Wolf; Christmas program |
| 2nd Grade | Music Street; Science of Sound Unit; Instruments of the Orchestra Introduction; Christmas program |
| 3rd Grade | Native American Unit; Composer Unit; Orchestra in Depth;Christmas program |
| 4th Grade | Introduction to the Recorder; MSO Link Up Field Trip; Christmas program |
| 5th Grade | Recorder Karate; MSO Link Up Field Trip; Christmas program |
| 6th Grade | The Great Composers; Noteflight Composition Unit; Ukulele I |
| 7th Grade | Blues Unit; Ukulele II; Guitar I |
| 8th Grade | Story of a Song Unit; Rap Unit; Guitar II |
For more information about St. Mary Parish School's Music Program:
Contact: Heather Schultz, Music Teacher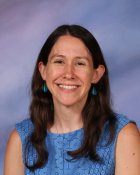 Important Music Dates for 2017/2018:
Christmas Program Dress Rehearsal:

Tuesday, December 19th

-

12:30-2:30,

Grades 1st - 5th
Christmas Program:

Wednesday, December 20th

-

6:30 pm -7:30 pm

(students arrive at

6:15

), Grades 1st - 5th
MSO Field Trip:

Wednesday, March 21st

-

9:30 - 12:00,

Grades 4th - 5th
Fine Arts Night:

Thursday, April 19th,

Volunteer Students