"Celebrating spiritual
growth while providing
academic excellence in a
Christ-centered environment"

9553 W. Edgerton Avenue

Hales Corners, Wisconsin 53130

414-425-3100 office

About Us Contact Us
Band Overview
St. Mary's has many extracurricular activities; and the instrumental music program stands out. During the time students are in grades 4-8 they are eligible to join band.
St. Mary's has a 4th grade, a 5th grade, and a 6-8 th grade middle school band, as well as our Jazz Ensemble. Out of a school population of 211 students in grades 4-8, eighty-five students enrolled in band this year. That is a 40% enrollment rate. Band is extremely popular here.
Students take lessons on their respective instruments and attend full band practices. This year our band members will perform many concerts here at school.
Every December our 5th grade band and our 6-8th grade band perform a Christmas concert at the U.S. Bank Center downtown and another in front of Macy's at Southridge Mall.
Our band instructor is Mr. Allard who has been a teacher here at St. Mary's since 1996. In addition to teaching at St. Mary's, Mr. Allard is a trumpet manufacturer representative and consultant. In addition, Mr. Allard teaches privately and performs as a freelance musician around the greater Milwaukee area. St. Mary Parish School is proud to offer an array of quality extracurricular activities. We hope you can come to one of our school band concerts this year. See the school website calendar of events and support our outstanding student body.
Band Director
Pierre Allard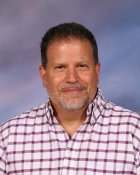 Grades
4th - 8th
Location
Band Room
2018-2019 Concerts:
Christmas Concert, December 17th,
6:30 pm.
Showcase Concert,
March 20th 6:30 pm.
Spring Concert,
May 22nd, 6:30 pm.
Resources