Blood Drive
St. Mary Catholic Faith Community is proud to collaborate with the Knights of Columbus to sponsor ongoing Blood Drives. We are called to give back to our community in so many ways. For those of us who are able, donating blood is an opportunity to live out our faith in a very concrete way. We give because we can!
Helping to maintain an adequate blood supply in this area touches many lives. As we accompany those among us who are injured or sick, we often feel helpless. With prayer as our ally, we can do something concrete through routine blood donations that help show how much St Mary cares.
November Update
With the holidays upon us, remember to take the time to donate blood now. The need never takes a vacation. The need for blood remains critical. Illness, accidents, critical surgeries, and transplants are ongoing. Continue or begin donating NOW!

Your Donation Makes a Difference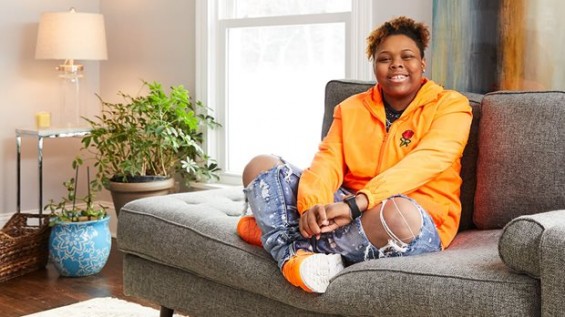 When a mysterious illness brought her to the brink of death, Aaliyah Milledge was given the gift of life.
In August 2017, 16-year-old Aaliyah developed an awful cough that quickly turned more serious. By the holidays, she was in the hospital as both of her lungs were failing. She wasn't getting enough oxygen, and while doctors couldn't diagnose her condition, she had to be placed on life-support.
Eventually, doctors determined Aaliyah needed new lungs. In August 2018, after a month on the waiting list, a match was found and Aaliyah underwent a double lung transplant. The transplant cured her condition and continues to breathe life into Aaliyah's future hopes and dreams.
"To be able to give someone a gift of an organ and a second chance at life is priceless," said Aaliyah's mom, Jeaniffer. "We're thankful for her donor and the precious gift of life they gave us."
Upcoming Dates
St. Mary hosts bi-monthly Blood Drives. Mark your calendar and plan ahead. Every donation is a life-changing gift that is never planned for but always cherished.
January 5 - Register Now
March 1
April 26
June 28
August 23
October 18
December 13



January 5, 2020
8:00 a.m. to 12:30 p.m.
---
Eligability Questions?
For donor safety,
donations are limited
to six times, annually.
---
Contact Us


Jim McClure
Blood Drive Chairperson
(847) 644-1269
Email: McClurski@gmail.com