Haiti - Reports from the Field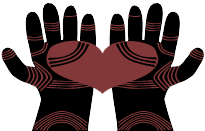 "If you can't feed a hundred people, then feed just one." - Mother Teresa
Contact Us
414-425-2174
Haiti Committee Co-chairs
Barb Schwartz
414-425-1658 -
Skipbarb@att.net
Andrea Michaels
414-510-4307 - andream327@gmail.com
Social Concerns Ministry Coordinator
Pam Lownik
414-425-2174 x356
Ways to Help
Water and Sanitation Help, Nutritional support, Education Initiatives, Health Initiative, Soccer Initiative, Collections, packing and shipment of Sea Containers, and Mission Teams to Haiti.
Donate Now!
Download/View Printable Donation Form
Make checks payable to St. Mary Parish clearly designated for Haiti Earthquake Relief.

Send to:
St Mary Catholic Faith Community
9520 W. Forest Home Ave
Hales Corners, WI 53130
The following are reports from people who have travelled to Haiti and reports that we have received from those in Haiti.