Social Concerns & Outreach
News & Needs


In the pursuit of peace and justice, we strive to be the compassion of Christ as we advocate for and minister to those in need.
Mission Statement
Serve365
We...
love as Jesus loves through relationship and encounter
are committed to engaging with and accompanying each other as we grow closer to Christ
strive to be dynamic disciples of Jesus Christ who believe, grow, gather, love and lead
For these reasons, we have created a mission to keep our goals and mission present 365 days of the year. Read More
---
Respect Life
Respect Life Weekend September 28-29, 2019
The Respect Life team will be in the Gathering Space after all the Masses on September 28 and 29 with information and opportunities to support, safeguard and promote the dignity and sanctity of God's gift of life.
"Christ Our Hope In Every Season of LIFE" is this year's theme for Respect Life as designated by the US Bishops that begins each October. In every person we encounter, we are looking into a sacred mirror that reflects God's life, love and Divine presence. Imagine how different the world would be if everyone believed and lived this wonderful truth. In a world that is becoming more violent, less humane, increasingly divided, and losing faith, we can bring that hope of Christ's presence throughout any phase of life, especially when human life is most vulnerable.

Ways to Serve 365 for Life
Life Chain: October 6
40 days for Life: September 25-November 3
Pray at the Abortion Facility on Farwell Ave.: October 1, 9, & 25
Baby Bottle Fundraiser: ongoing
Unplanned Screening
Announcing a screening of Unplanned at St. Mary on October 11th at 7:00 p.m. Unplanned is the true story of a Planned Parenthood manager, Abby Johnson. Mostly it is a movie about the power of prayer, trust in God, and conversion. The movie is being shown across the Archdiocese for Respect Life month: (It is rated R for blood, violence, and intensity.)
For additional information and Respect Life event details... Read More
---
Sex Trafficking
A Call for Catholics to Act Justly
brought to you by the Stop Sex Trafficking sub-committe of St. Mary
Stop by our table before/after all Masses on September 28/29 to:
*Understand what our Catholic faith demands of us
as neighbors
*Know the who, what, when, and why of sex
trafficking
*Identify the signs of sex trafficking and resources
available
*Learn about, St. Josephine Bakhita , our new saint
of sex trafficking
---
Repairers of the Breach
Jean Drive
Drop off your lightly worn or new blue jeans this weekend to help Confirmation candidate Will Steinmeyer to serve the members of Repairers of the Breach. Thanks for your support.
When: September 21 and 22, before/after all Masses
Where: St. Mary's Gathering Space
What is Needed: Greatest need is for men's jeans (sizes 32-42) but will also accept women's jeans and other sizes of men's jeans.
---
Program of Interest
Pray for Migrants and Refugees! Sunday, Sept. 29th has been declared the Global Day for Migrants and Refugees by the Holy Father. There has probably never been a more important time for U.S. Catholics to pray for these victims of violence, poverty, and catastrophe – and for compassionate national immigration policies that respect human rights.
Please join us for a brief prayer vigil.
When: September 29th, 3:30 to 4:00 p.m.
Where: St. Joseph Parish, 818 N. East Street, Waukesha
(park behind the Church)
This vigil is sponsored by the Catholic Coalition for Migrants and Refugees, a group that has just formed in the Archdiocese to advocate for immigration reform that reflects Catholic values.
For more information about CCMR, contact Mark Peters at (414) 427-4273.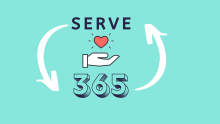 Thanks for your interest
and your witness.
---


Contact Us
Pam Lownik
Director of Social Concerns & Outreach
(414) 425-2174, ext. 256
Email: LownikP@stmaryhc.org