"Celebrating spiritual
growth while providing
academic excellence in a
Christ-centered environment"

9553 W. Edgerton Avenue

Hales Corners, Wisconsin 53130

414-425-3100 office

About Us Contact Us



Principal's Welcome
Welcome!
St. Mary Parish School is an exceptional Catholic learning community. We are small enough to know you and your child, and big enough to provide enriched and extended learning, intertwined with strong technology and writing integration.
Our goal is to provide the best possible educational experiences, learning opportunities and integration of religious truths and values. Through the combined efforts of the staff, parents and students, St. Mary Parish School will provide exciting and rewarding educational years.
Within our Catholic school, teachers and students experience together what it means to live a life of prayer, personal responsibility and freedom reflective of gospel values. The commitment of the Catholic school to Christian Values and Christian moral code renders a profound service to society, our families and our communities.
Our staff members have received and been nominated for numerous educational awards. We have also received the Milwaukee Archdiocese Exemplary Award twice.
We invite you to visit our school and experience for yourself the St. Mary Spirit.
Click below to see a video of students interviewing Mrs. Schram, St. Mary School Principal.
Flyers
Resources
Forms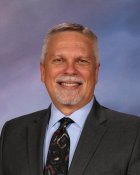 Maria Schram
Principal
email: schramm@stmaryhc.org