Mass Times
Saturday at 4:00 p.m.
Sunday at 7:15, 9:00, and 11:00 a.m.
Monday-Friday at 8:15 a.m.
9520 W. Forest Home Avenue
Hales Corners, Wisconsin 53130
414-425-2174
Contact Us

Announcements
A Mass of Hope and Healing - November 10, 2021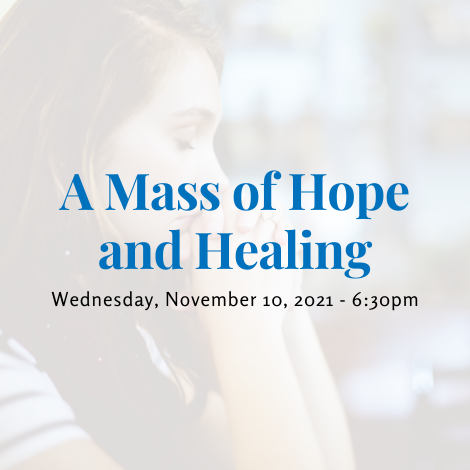 The Church supports families who have lost a child through miscarriage, ectopic pregnancy, stillbirth, SIDS or pre-born death. The Church also reaches out to families who desire to have a child; yet cannot conceive. These are the silent losses that need to be acknowledged and entrusted to Our Lord for healing. Therefore, on Wednesday,
November 10 at 6:30 PM Fr. Aaron and Fr. Dominic will concelebrate a Mass of Hope andHealing for anyone who has experienced pre-birth or birth losses.
The Sacrament of Anointing of the Sick will be ministered to any family struggling with infertility. This sacrament is ministered by the Church as a sign of Christ's healing touch. If you have experienced any kind of infant loss, or suffer with infertility, then please come and bathe in God's love and the support of this faith community.
Other Announcements